The GemClay Skincare Regimen
Step 1: Nourish
Apply Mount Antero Treasure's Aquamarine Gem Clay Masque generously to face or body.
Instantaneously, our Aquamarine Minerals begin penetrating; delivering nourishment to the cellular level while it tingles and relaxes.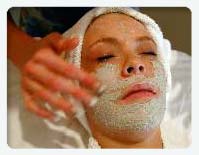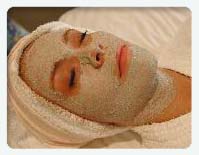 Step 2: Detox
The skin is the largest organ of the body. In daily life we gradually accumulate pollutants and chemicals. Our Aquamarine Gem Clay Masque, as it dries, draws out and traps these toxins. In exchange, our Aquamarine Gem Clay releases mineral nutrition directly to the skin.
Step 3: Exfoliate
Exfoliation is the process of removing outer layers of dead skin. After the Aquamarine Gem Clay has dried, gently wet the masque and remove clay with buffer or damp cloth. This will complete the exfoliation and detoxification process; removing dead skin layers and trapped toxins. Rinse with cool water. Your skin will feel healthy and clean.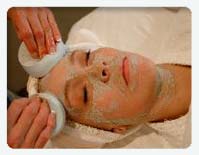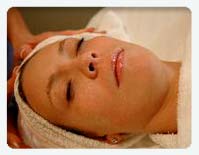 Step 4: Renew
After all contamination is removed, it is time to recondition and refresh the skin.
Gently apply Mount Antero Treasure's Firming Mineral Eye Serum around the eyes and wherever wrinkles are a concern. Lightly tap into place. Our special blend of pristine mineral clay & elastin formula replenishes the skin and promotes elasticity in the epidermis. Let dry.
Step 5: Restore
Apply Mount Antero Treasure's Hydrating Mineral Face Cream generously on face & neck before going to bed initiating an overnight process of slowly hydration & mineralization into the skin. Truly a "beauty sleep".
This unique, moisturizing formula contains exotic, rare minerals unlike any in the world. Precious earth minerals, gathered directly from the slopes of Mount Antero, are a multivitamin for the skin. Using Mount Antero's extraordinary skin care formula on a regular basis will result in a healthier, more youthful appearance.